Writing aids can actually be more than helpful–they can be fun! Plus, they build coordination–a skill that is useful for much more than writing.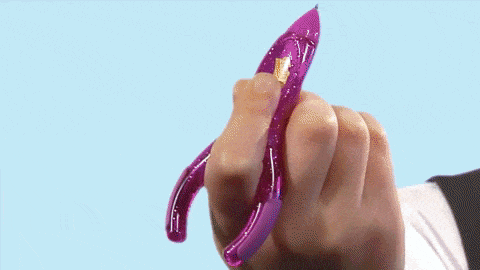 PenAgain helps with those problems. Its unique "Y" design provides the ideal grip for maximum control and consistency while reducing stress on the hand.  It takes advantage of the natural weight of the hand rather than rely on the child's ability to grip the pencil.
It's a highly effective tool that increases the child's ability to adopt the proper writing form sooner than using a conventional pencil.

PenAgain is particularly helpful for children with weak fine motor skills, ADHD, ADD, Autism, Down Syndrome, and Juvenile Arthritis.
KEY FEATURES
Ergonomic design ensures the proper "tripod" finger position.
Refillable
Dual built-in erasers.
Does not need sharpening
Simple twist-action to extend the lead
2mm lead does not break easily
Bright colors.

Designed to fit small hands

Helps kids learn to write more easily

Leads can be refilled

Great for home or classroom
*Note for UK / IRELAND: The destination country will require duties and taxes to be paid. The responsibility of the duty and tax charges lies in the hands of the end customer. Unfortunately, we do not have control over this matter, so we can not estimate nor control it.