PRODUCT DESCRIPTION
7 color-changing lighting modes.
4 relaxation Sounds. (Forest Insect, Ocean Wave Sea Gulls, Flowing Water Birds and Merry Nature)
Plug it into your computer, phone, or MP3 player to play your own music.
Auto-Off Timers.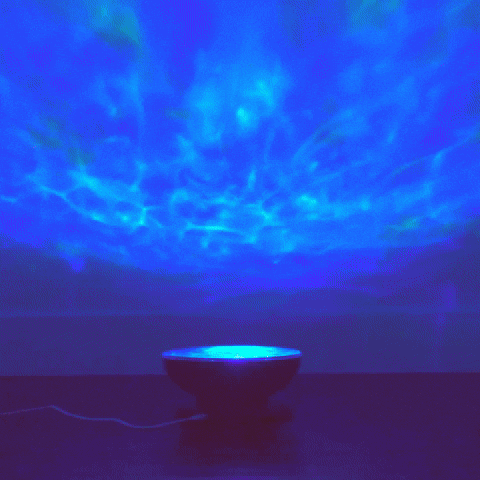 This breathtaking lamp recreates a gorgeous ocean-atmosphere that delights and soothes children with ASD, ADHD, and special needs.
Discover Quality Supplies and Helpful Resources
We carry a wide variety of sensory products, anti-stress items, homeschooling supplies, and so much more. The autism products you use can make a major difference for the whole family, and that's why we only carry autism products that are vetted by the community. Shop with confidence, and be sure to browse our autism blog for helpful information. You're never alone with the autism community on your side!
This sea lamp is just one example of how one product can lead to a calmer home. When your child sleeps well, you do too! If you have any questions about these calming lamps or any of our other products, please contact us now to speak with a friendly product specialist.  Calm your child and bring serenity to your home with this beautiful calming lamp.
*Note for UK / IRELAND: The destination country will require duties and taxes to be paid. The responsibility of the duty and tax charges lies in the hands of the end customer. Unfortunately, we do not have control over this matter, so we can not estimate nor control it.
Claiming light
He loves it. I'm glad that I ordered it for him
Calming Lamp.
My Grandson loved his lamp and found it very relaxing.
Sensory sea lamp
My daughter loves it she has autism and she just loves the way it lights up her room and with the music it's wonderful thank you for making such a wonderful product
Calming Sensory Sea Lamp
This was a gift for my 8 year old granddaughter. Her mom said it was a big hit. She is on the autism spectrum. This is a help to relax, quiet her before bedtime. Makes bedtime much easier.