Using the right tools for autism makes a big difference in your child's development. Handwriting can be a significant challenge for children with autism, and those struggles can lead to a lack of interest in schoolwork, self-esteem issues, and feelings of frustration. Our pencil grip for fine motor skills improves handwriting, helps to give more control, and reduces hand fatigue that comes with writing the wrong way. This product works for lefties too!
Pencil Grips Designed With Care
Made to fit small hands, these writing tools make writing fun for kids! They're perfect for home or classroom use, providing an appealing alternative to traditional writing utensils. Like many of our tools for autism, they help to instill important skills that can be used in all aspects of life. Besides making writing easier and more enjoyable, they build coordination — a critical skill that can be difficult to teach unaided.
For bulk buying, consider our 15-piece Pencil Grip Pack.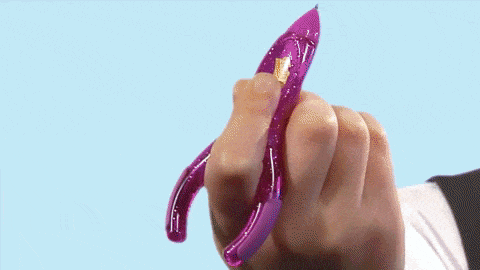 Key Features
The ergonomic design makes it easy and comfortable for kids to grip the pen/pencil properly
Fun colors and unique rocket shape get children excited to write
No sharpening required — simply twist to extend the lead
Refillable
Includes two integrated erasers
*Note for UK / IRELAND: The destination country will require duties and taxes to be paid. The responsibility of the duty and tax charges lies in the hands of the end customer. Unfortunately, we do not have control over this matter, so we can not estimate nor control it.
Join Our Friendly Community Now
BrightAutism only exists because of passionate parents and teachers like you. It takes a whole village to raise a child, and our goal is to foster a sense of community and togetherness. Besides offering specialized tools for autism, we work hard to deliver valuable information that elevates the quality of life of your family. Follow our blog and subscribe to our newsletter for valuable tips, ideas, and information on raising a happy child with autism. Contact us if you have any questions or comments — we'd love to hear from you! Give your child the gift of a brighter future with this pencil grip for fine motor skills.
Handwritting pak
My 6yr old has had problems printing. It has seemed to make a big difference.
Worked great for my mildly autistic grandson, would recommend them for any child having problems with handwr
iting......
A second grade teacher commended these for my 4 year old.