The Best Books for Children under the Spectrum & Neurodiverse Kids
One of the most wonderful things about a book is its ability to reveal to us a little piece of ourselves. When we can relate to a story or a character, we are left with a better understanding of who we are and what our purpose may be.
This might be most true for children on the autism spectrum. Because things like relating to others, understanding emotions, and making and keeping friends are common challenges faced by children with autism, reading about autistic characters can often act as an outlet and a learning tool to discovering one's own place in the world.
It is no surprise that reading with neurodiverse children is critically important as it helps develop language, enhance listening skills, and build emotional connections and social skills, among other things.
So where were the stories featuring these courageous kids?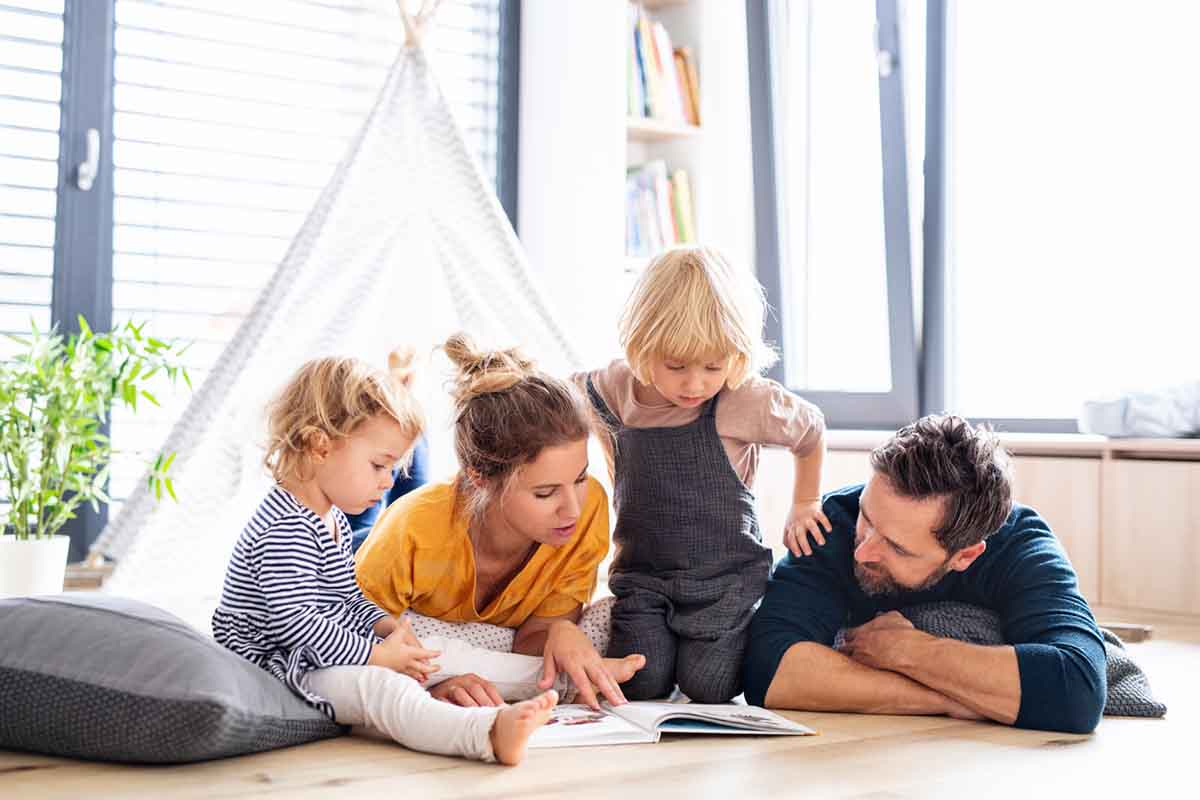 They were — and still are — needed desperately.
There's been a huge push in recent years to showcase our beautiful, diverse world in more prominent ways. And luckily, from a new addition to the Sesame Street team (who else loves Julia?!), to some fantastic new books featuring neurodiverse characters, this push has included a campaign to raise awareness about autism and neurodiversity, including efforts to foster empathy and understanding.
I've been so heartened by the recent stories that have come into our lives featuring neurodiverse children! Help your child learn more about ASDs by reading these picture books about neurodiversity for kids of all ages, from preschoolers to teens.
While some of these books are written specifically for children on the autism spectrum, others are aimed towards siblings and friends.
Regardless of the specific audience, each of these children's books about the autism spectrum provide a level of comfort and understanding that can only be achieved through a good story.
A Friend for Henry, by Jenn Bailey and illustrated by Mika Song:

We fell in love with this book right from the start for the way it immediately helps kids build compassion for Henry as he searches for a friend in Classroom Six. But Henry is on the autism spectrum, and when his day becomes too close and too loud, Henry wonders if he will ever find a friend who will listen and share and like things to stay in just the right order like he does. Sensitive, authentic, and compassionate, we simply adore this story about a literal child who eventually finds what he desires most – a new friend.

It Takes a Village: How to Build a Support System for Your Exceptional Needs Family:

Discover how to build your village and raise your Special Needs child in a supportive, loving community.

With an authentic and conversational tone, It Takes A Village is an inspiring book that seeks to illuminate the challenges that parents of children with ADHD or Autism face, providing a wealth of practical strategies and advice for helping you navigate your role as a caregiver to neurodivergent kids.

Designed to help readers appreciate the value of a support system, this heartfelt book empowers parents of all backgrounds with the tools they need to surround themselves with positive, encouraging, and supportive people – from friends and family to professionals and non-profit groups. Plus, with a collection of exercises and prompts, you can keep track of your parenting journey and track your progress over time.

Perfect for any parent, caregiver, or educator who wants to better understand how to care for children with Autism or ADHD, It Takes A Village champions the age-old benefits of community, challenging and encouraging you to embrace your support group and fill your family with love.

BENJI, THE BAD DAY AND ME BY SALLY J. PLA AND KEN MIN:

This is about the relationship between two brothers: Benji is autistic, while Sammy is neurotypical. Sammy is having a bad day and it's even worse because he feels ignored in favor of Benji, culminating in some tears and self-pity. When Benji spots his brother crying, however, he comes over and very sweetly comforts him. Pla based this story on her own sons, and it's a gentle reminder that everyone expresses their feelings differently and that sometimes, even if we don't understand someone else's way, we still just need to be patient.

All Cats Have Asperger Syndrome. Kathy Hoopmann:

Not only does this delightful book include fun color photographs of cats and kittens, it also offers a humorous glimpse at some of the difficulties and joys of raising a child on the autism spectrum. Hoopmann draws insightful parallels between children with Asperger Syndrome and household cats, including sensitive hearing, picky eating habits, and a dislike of being touched.

Nope. Never. Not for Me!, by Samantha Cotterill:

I can't tell you how excited I am about this brand new "Little Senses" series. We love "own voices" books for the way they so authentically portray typically marginalized communities, and this series, written and illustrated by a fabulous woman with Asperger's, just knocks them out of the park. This sweet book helps kids with autism or sensory disorders tackle that all too familiar challenge: trying a new food — or a food that looks weird or squishy or too green or too slimy or too prickly! In this story, it's broccoli. But thanks to the way Mom helps her daughter carefully and thoughtfully explore the vegetable on the plate before her, the child sniffs it, touches it, and takes a bite. And what do you know? It's not so bad after all. This one is SUCH a gem!

Why Johnny Doesn't Flap, by Clay Morton & Gail Morton and illustrated by Alex Merry:

This book is told from the perspective of a neurodiverse boy who can't understand why his neurotypical friend Johnny is a bit, well, different! Johnny is never quite on time, he speaks in the strangest idioms, and he can't possibly stick to a routine. I absolutely love the way this simple book flips everything we know about "normal" behavior on its head and conveys that even when we don't quite understand why people act the way we do, we can still respect one another and form wonderful friendships!

A Parent's Guide to High-Functioning Autism Spectrum Disorder, Second Edition:

Over 100,000 parents have found the facts they need about high-functioning autism spectrum disorder (ASD), including Asperger syndrome, in this indispensable guide. Leading experts show how you can work with your child's unique impairments--and harness his or her capabilities. Vivid stories and real-world examples illustrate ways to help kids with ASD relate more comfortably to peers, learn the rules of appropriate behavior, and succeed in school. You'll learn how ASD is diagnosed and what treatments and educational supports really work. Updated with the latest research and resources, the second edition clearly explains the implications of the DSM-5 diagnostic changes.

This Beach is Loud!, by Samantha Cotterill:

Another book in the Little Senses series, this is a fabulous story about what happens when a day at the beach turns too loud and too sandy for one sensitive boy. Preparing to see the ocean is so exciting, but when you get there, and things get overwhelming, what to do? One clever dad has some ideas and tricks to help his little one work through the sounds, sites and sensations that are a bit too much to handle. Another fabulously sensitive portrayal of a child with autism or sensory processing disorder!

My Brother Charlie, by Holly Robinson Peete and Ryan Elizabeth Peete and illustrated by Shane Evans:

Charlie's big sister knows there are things that are harder or more challenging for Charlie than other kids, but she also knows that there are a ton of things that Charlie does really well. This book beautifully showcases the compassion and acceptance one little girl develops for her younger brother, and most of all, it shows that there are no limitations on love, no matter what kind of differences we each face.

High-Functioning Autism and Difficult Moments: Practical Solutions for Reducing Meltdowns: Learn how to stop a meltdown!

This book offers tried-and-true solutions to minimize and circumvent the often frightening circumstances that surround the cycle of meltdowns, not only for the child with autism but others in the environment as well.

A highly practical and user-friendly resource, High-Functioning Autism and Difficult Moments: Practical Solutions for Meltdowns (3rd edition) describes the three-stage cycle of a meltdown and identifies the evidence-based strategies that should be used at each stage. In addition, this book outlines how to prevent the occurrence of meltdowns through instruction, interpretation, and coaching.

Thus, the authors of this very practical book take the reader through the stages of the cycle and emphasize the importance of utilizing systematic instruction and teachable moments before and after a meltdown. The book emphasizes that (a) meltdowns are not purposeful and (b) instruction is needed in order for them to stop and provides practical steps to complete this journey successfully.

TY THE DINOSAUR AND THE SUBSTITUTE TEACHER BY MARCUS TALLBERGS, JILL C. FAULKNER, AND KLAUDIA DRABIKOWSKA:

Ty the T-Rex has a bad day at school when his usual teacher is unexpectedly away and the substitute can't seem to keep the class calm. Children on the spectrum can have difficulty adjusting to changes in their routine, and Ty is no exception. After he gets into an argument with a classmate, he is sent to the principal's office; there, the principal teaches Ty a helpful trick. Co-author Jill C. Faulkner was diagnosed with Asperger's syndrome as a child, and according to an interview with her on The Mighty, the story is based on her own experiences as a child of being misunderstood by adults as violent, angry, and badly behaved.

Be a Friend, by Salina Yoon:

This is one of my all time favorite stories! Here, we are introduced to a young mime, who never talks or uses words to convey his emotions. He goes through his days in solitude until he is befriended by a little girl who catches his make-believe ball. The beauty of this story lies in the fact that Dennis's new friend never attempts to make Dennis speak. Instead, the readers see that their newfound friendship transcends words, and we can easily find ways to accept one another — both for our similarities and our differences.

Turn Autism Around: An Action Guide for Parents of Young Children with Early Signs of Autism:

This is the first book of its kind that calls attention to an important fact: parents can make a tremendous impact on their child through behavioral practices taught at home. Dr. Barbera has created a tool kit that any parent can use to help remediate--and in some cases eliminate-some symptoms of autism and other developmental delays in young children, even in as little as 15 minutes a day.

Developmental delays and signs of autism usually show up before 18 months of age, yet children are often not diagnosed until they are 4 or 5 years old. In Turn Autism Around, Dr. Mary Barbera explains why parents can't afford to worry and wait in long lines for evaluations and treatment while not knowing how to help their children. She empowers parents, caregivers, and early intervention professionals to regain hope and take back control with simple strategies to dramatically improve outcomes for their children.

Dr. Barbera has created a new approach to teaching kids with developmental delays that uses the science of Applied Behavior Analysis (ABA) married with a positive, child-friendly methodology that any parent can use--whether or not their child has delays--to learn to teach communication skills, socialization strategies, as well as tackle sleep, eating, potty training, and behavior challenges in a positive, effective, and lasting way.

Turn Autism Around is the first book of its kind that calls attention to an important fact: parents can make a tremendous impact on their child's development through behavioral practices taught at home, even in as little as 15 minutes a day. Her program shows these autism and developmental delays can be remediated, and in some cases, delays can be caught up altogether, if parents intervene while the child is young.

This book is for parents of young children aged one-to-five years who are passionate about helping their child as well as learning how they can change the trajectory of their child's and family's life.

A Friend like Simon, by Kate Gaynor and illustrated by Caitriona Sweeny:

This is a great story about an autistic boy named Simon who joins Matthew's class at a mainstream school. Though Matthew initially tries to befriend Simon, he eventually tires of Simon's differences. Yet, a trip to the fun fair changes everything, as Matthew realizes that patience and compassion are the keys to friendship. I love this exploration of the children's differences and similarities, showcasing how kids can be accepting and understanding to those with neurological differences.

The Reason I Jump: The Inner Voice of a Thirteen-Year-Old Boy with Autism:

"One of the most remarkable books I've ever read. It's truly moving, eye-opening, incredibly vivid."—Jon Stewart, The Daily Show

NAMED ONE OF THE BEST BOOKS OF THE YEAR BY NPR • The Wall Street Journal • Bloomberg Business • Bookish

FINALIST FOR THE BOOKS FOR A BETTER LIFE FIRST BOOK AWARD • NEW YORK TIMES BESTSELLER

You've never read a book like The Reason I Jump. Written by Naoki Higashida, a very smart, very self-aware, and very charming thirteen-year-old boy with autism, it is a one-of-a-kind memoir that demonstrates how an autistic mind thinks, feels, perceives, and responds in ways few of us can imagine. Parents and family members who never thought they could get inside the head of their autistic loved one at last have a way to break through to the curious, subtle, and complex life within.

Using an alphabet grid to painstakingly construct words, sentences, and thoughts that he is unable to speak out loud, Naoki answers even the most delicate questions that people want to know. Questions such as: "Why do people with autism talk so loudly and weirdly?" "Why do you line up your toy cars and blocks?" "Why don't you make eye contact when you're talking?" and "What's the reason you jump?" (Naoki's answer: "When I'm jumping, it's as if my feelings are going upward to the sky.") With disarming honesty and a generous heart, Naoki shares his unique point of view on not only autism but life itself. His insights—into the mystery of words, the wonders of laughter, and the elusiveness of memory—are so startling, so strange, and so powerful that you will never look at the world the same way again.

In his introduction, bestselling novelist David Mitchell writes that Naoki's words allowed him to feel, for the first time, as if his own autistic child was explaining what was happening in his mind. "It is no exaggeration to say that The Reason I Jump allowed me to round a corner in our relationship." This translation was a labor of love by David and his wife, KA Yoshida, so they'd be able to share that feeling with friends, the wider autism community, and beyond. Naoki's book, in its beauty, truthfulness, and simplicity, is a gift to be shared.
TEACH YOUR CHILD HOW TO MANAGE THEIR EMOTIONS WITH THIS SIMPLE-TO-FOLLOW EMOTIONS E-BOOK!
Bright Autism stocks autism books for parents because we firmly believe that education is the key to a happy household. Because children with ASD have special requirements, it's very important that you take the time to understand the condition, as well as the parenting methods that can make a big difference at home. These are books that have been vetted and approved by the community, so you can shop with confidence.
BRING COMFORT TO YOUR HOME WITH AUTISM PRODUCTS FOR CHILDREN
Bright Autism offers a wide variety of specialized autism products for children on the spectrum. Recognizing the unique challenges faced by children with autism and their parents, we strive to find viable solutions that enhance your family's quality of life.
Read our blog: My child has been diagnosed with autism now what? for more information.