Sharky Autism Sensory Teether is designed for babies kids and adults with chew, anxiety, autism, ADHD, SPD, hand fidgeters, and oral motor needs.

Many children (and some adults) on the Autism Spectrum chew or bite on non-edible objects such as toys or pencils or they like to suck shirt sleeves or bite jumpers. This is a form of "Stimming" which is short for self-stimulatory behavior. Chewing non-edible objects one of the more manageable forms of stimming and has little impact on others. The main issue is what to chew or bite safely without risk of choking or poisoning.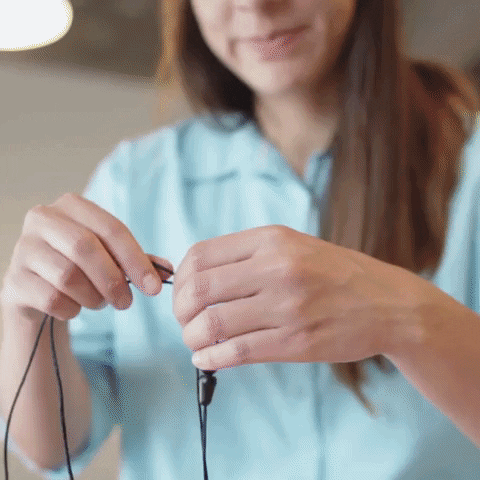 Chewing can be helpful for individuals with special needs

Chewing can help with anxiety and can help calm down a child with special needs.
When a child is overstimulated they may feel the need to bite or chew to help regain balance
Key Features:
Made of 100% food-grade silicone.
Durable smooth and soft.
Specially designed for: kids with sensory seeking needs such as autism, oral fixations, thumb sucking, ADHD, a desire to fidget or trouble focusing, although not meant for aggressive chewing. 
A great oral motor therapy tool.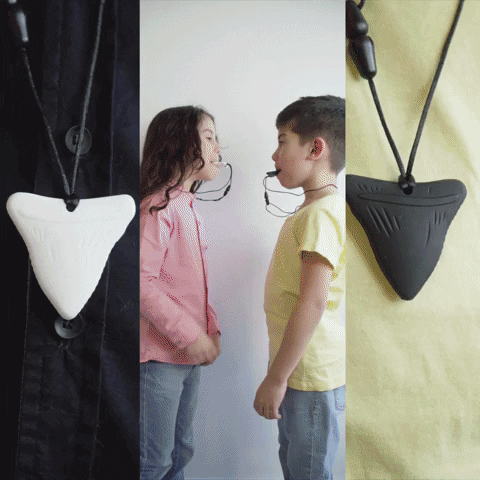 Designed to provide: resilient, non-food surface for practicing biting and chewing skills.
Use it to redirect students who are chewing on their clothes, to help those with anxiety or pica, or to build up jaw strength.
Kids love our fun & functional design, they will feel comfortable with his friends and classmates when wearing it.

Just clean it with mild soap and water

A perfect natural way to calm: improves focus and also reduces fidgety tics.

Non-toxic
Warm Remind!

If you use it for babies, please always supervise when wearing the teether necklace.
Remove the necklace when the infant is unattended, even if it is only for a short period of time.
Remove the pendant necklace while the infant sleeps at day or night.
Due to small parts choking hazard the rope and clasp are not intended for chewing.
*Note for UK / IRELAND: The destination country will require duties and taxes to be paid. The responsibility of the duty and tax charges lies in the hands of the end customer. Unfortunately, we do not have control over this matter, so we can not estimate nor control it.
My grandson wasnt too intrested at this point but we keep tryin to get him to bite it instead of his hand. A work in progress
My kid loves his shark tooth
Great for my kid since he likes to bite on Anything and everything
Great product!
My son is a chewer and these tethers work great and look great too!
Quick to fix a problem.
Best Customer service ever. Had a mix up with shipping. And they resolved the issue and had a new order that day.