Collection:

Stimming Products
Stimming, short for self-stimulatory behavior, refers to repetitive movements or sounds that individuals with autism or other developmental disorders use to soothe themselves or express their emotions. These behaviors can include rocking, flapping, spinning, repeating words or phrases, or making repetitive noises.
While stimming can be beneficial for individuals with autism or other developmental disorders, it can also be perceived as socially inappropriate or disruptive in certain settings. Some individuals may be criticized or punished for their stimming behaviors, leading to feelings of shame or embarrassment.
There are ways to help individuals with autism or other developmental disorders to manage their stimming behaviors in a more socially appropriate way. For example, providing a quiet space where an individual can engage in stimming without interruption can help to reduce the likelihood of disruptive behavior. Additionally, teaching individuals alternative ways to cope with sensory input or express emotions can also be beneficial.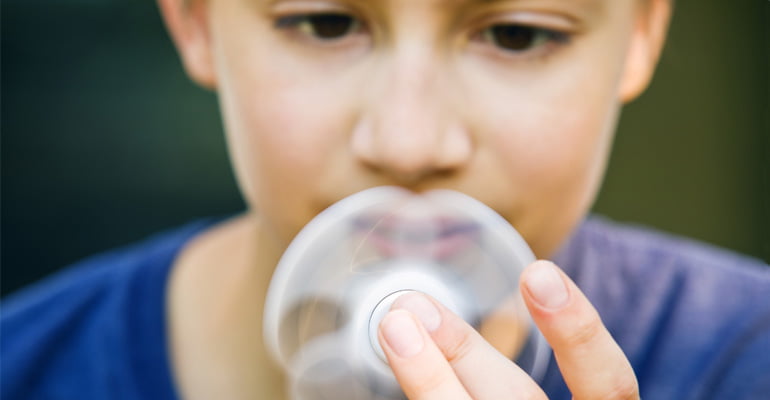 There are various products that can be useful with stimming behaviors. Some popular options include:
Fidget toys: These small, handheld toys are designed to be manipulated with the fingers and can provide a satisfying sensation for someone who need to fidget. Examples include fidget spinners, fidget cubes, and stress balls.
Sensory toys: These toys are designed to provide a specific sensation, such as a squeeze or a vibration, and can be helpful for someone who need to engage with sensory input. Examples include Tap-Tap Lights, therapy putty, and Weighted Blankets.
Chew toys: Chew toys are designed for individuals who engage in oral stimming, such as biting or chewing on their fingers or clothing. Examples include chewable jewelry, silicone chew toys, and chew tubes.
Sensory rooms: Sensory rooms are designed to provide a space where individuals can engage in stimming behaviors in a safe and controlled environment. These rooms can include items such as beanbag chairs, sensory swings, crash pads and sensory lamps.
Sensory-friendly clothing: Clothing designed with sensory needs in mind can be beneficial for individuals who engage in stimming behaviors. This type of clothing typically features soft, stretchy fabrics and can include features such as deep pressure or compression.
It's important to note that what works for one person may not work for another, so it may take some trial and error to find the right products for the individual in question.
- RECOMMENDED BLOG: Understanding the Types of Autism Spectrum Disorder

Here are a few recommendations that our customers love for stimming behaviors: