( 10% DISCOUNT INCLUDED)
THIS PACK INCLUDES:
SHARKY AUTISM SENSORY TEETHER (3PACK) + VIBES EARPLUGS
Sharky Autism Sensory Teether is designed for babies kids and adults with chew, anxiety, autism, ADHD, SPD, hand fidgeters, and oral motor needs.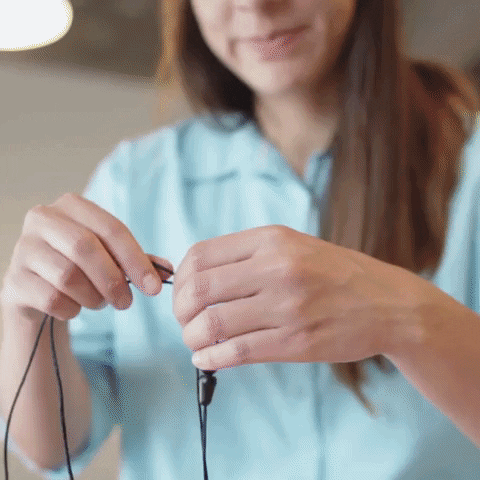 Chewing can be helpful for individuals with special needs

Chewing can help with anxiety and can help calm down a child with special needs.
When a child is overstimulated they may feel the need to bite or chew to help regain balance
Key Features:
Made of 100% food-grade silicone.
Durable smooth and soft.
Specially designed for: kids with sensory seeking needs such as autism, oral fixations, thumb sucking, ADHD, a desire to fidget or trouble focusing, although not meant for aggressive chewing. 
A great oral motor therapy tool.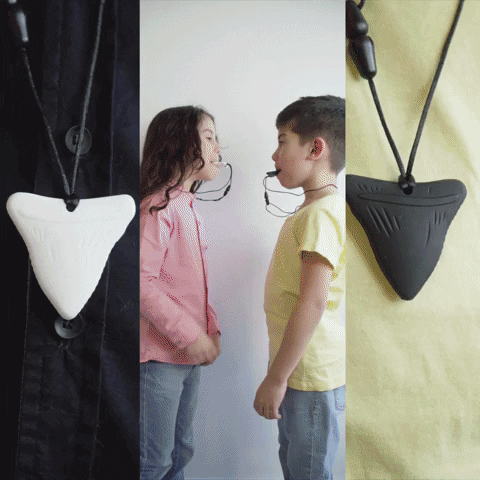 Designed to provide: resilient, non-food surface for practicing biting and chewing skills.
Use it to redirect students who are chewing on their clothes, to help those with anxiety or pica, or to build up jaw strength.
Kids love our fun & functional design, they will feel comfortable with his friends and classmates when wearing it.

Just clean it with mild soap and water

A perfect natural way to calm: improves focus and also reduces fidgety tics.

Non-toxic
Vibes reduce the volume of loud environments to a safer and more comfortable level, while still allowing you to hear everything clearly and easily communicate with those around you. Vibes' clear design makes them virtually invisible, making them much more discreet than standard hearing protection.
EACH PAIR OF VIBES ALSO INCLUDES:
Three sizes of interchangeable ear-tips to ensure a comfortable fit for different sized ears

Pocket-sized carrying case
Vibes are great for:
Movie theaters 

Restaurants
Parties
Classrooms
School cafeterias & assemblies
Crowded city streets
Airports and airplanes
Public transportation
Any uncomfortably loud environment!
LOW PROFILE

Vibes are designed to be accessible and almost invisible.

 
DAMAGE REDUCTION

Vibes reduce the levels of sound by 22dB on average (15 NRR rating), protecting your ears from damaging decibels.

 
MULTIPLE SIZES INCLUDED

Each package includes different sizes to fit all ears.

 
NOISE CANCELLING

Vibes lowers the volume of your environment, while still allowing you to hear clearly and communicate with those around you.

 


 
8 year old
My son had trouble with noisy class room so he puts these in when he needs to and it really helps him focus.
They are easy to put in
Finally something that works. My son is highly sensitive to loud constant noises, NASCAR, concerts, etc. so he is a huge NASCAR fan an we have tried on 2 occasions to stay for the entire race but is only able to make it for part of it, cause the noise becomes overbearing. But these were the answer. They are easy to put in, comfortable and can still hear normal conversations. Highly recommend.
Kid approved.
Got these for my 5 year old son with SPD. He enjoys them and muting the world. Love the little case, and they proved very helpful for a camping trip with noisy automatic flush toilets!
Buy these for anyone you know with sensory issues
I cannot say enough good things about these ear plugs.
As someone with a kid with anxiety issues, too much noise can cause a lot of trouble, and I usually avoid going out anywhere noisy or crowded.
My kid worn these earplugs at restaurants and in movie theaters when the sound was too loud, and not only was he able to watch the movie without getting a headache, he also didn't hear the people behind me talking during the movie.
Like others have mentioned, you're still able to hear people around you, and you can keep up with the conversation, but it blocks out a lot of the background noise. Plus, since they're mostly clear, he has been able to wear them without the people around me realizing.
A relief for sensitive ears
I bought these to reduce the background noises at work. I am extremely sensitive to sounds (especially chewing, loud breathers, etc) and work in a cubicle where I can hear everything. Vibes earplugs have saved me from losing my mind. They do not cancel out noise completely, so I can hear when people are talking directly to me without losing quality, but I no longer hear the background noises of cubicle mates that drove me crazy. Very happy with my purchase and definitely worth a shot if you want to still hear people talking to you directly but want to filter out background noises.