Movement Kid Pack is designed to help your kid develop motor and sensory skills while feeling confident.
MOVEMENT KID PACK INCLUDES:
*Stretchy Tubes - Fine Motor Skills Toy (8 pack)
*Our pencil grip for fine motor skills improves handwriting, helps to give more control, and reduces hand fatigue that comes with writing the wrong way. This product works for lefties too!
Pencil Grips Designed With Care, made to fit small hands, these writing tools make writing fun for kids! They're perfect for home or classroom use, providing an appealing alternative to traditional writing utensils. 
Our PenAgain is a special pen, particularly helpful for children with weak fine motor skills, ADHD, ADD, Autism, Down Syndrome, and Juvenile Arthritis. 
Its unique "Y" design provides the ideal grip for maximum control and consistency while reducing stress on the hand.  It takes advantage of the natural weight of the hand rather than rely on the child's ability to grip the pen.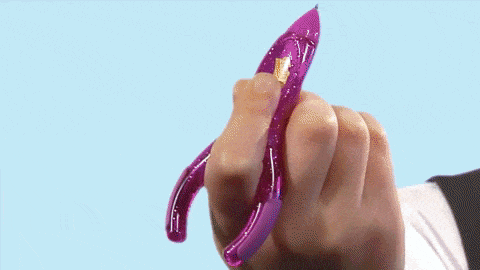 Key Features
The ergonomic design makes it easy and comfortable for kids to grip the pen/pencil properly
Fun colors and unique rocket shape get children excited to write
No sharpening required — simply twist to extend the lead
Refillable
Includes two integrated erasers
*Our Stretchy Tubes are Sensory toys are specially-made toys for children to help them develop their physical and mental abilities.
With sensory toys, a child is able to process a sense better, and specialized toys are being manufactured today that do work in helping a child with a certain condition and decrease their fear and discomfort through a natural way of playing and learning.
Key Features:
Ideal for kids with autism, ADHD, ADD, and other sensory processing disorder.
They enhance

 

coordination.
They improve social skills

 

like conveying a conversation with other people.
They help to develop gross motor skills 
They

 

help them to relax, focus and calm down

 

to a particular scenario or event
A great way

 

to improve kids' dexterity and improve their bilateral coordination.
Learn more tips and activities to improve fine motor skills with our blog : Fine motor skills activities for kids
These can be pulled and stretched. They create a popping sound when compressed and a wooing sound when stretched and twirled so the kids are constantly playing with them.
They can also create different shapes as well as connect them to create a very long tube.
Bright Autism is your one-stop-shop for a wide range of quality sensory products and equipment for autism.  Bring calmness and serenity to your home with these effective solutions.
*Note for UK / IRELAND: The destination country will require duties and taxes to be paid. The responsibility of the duty and tax charges lies in the hands of the end customer. Unfortunately, we do not have control over this matter, so we can not estimate nor control it.
Creative busy fun for the kids!
It helps the kids get creative, These are durable
Very Usefull Pack
I find it very useful for my daughter.
Great sensory toy for the kids
My kids get really entertained with the tubes.
Amazing toys!
My kids have been played with daily and used in very creative ways.