Handwriting struggles can be some of the most challenging obstacles children with autism face as they're growing up. Without the skills to write clearly and effectively, many kids pull away from their studies and experience issues with low self-esteem.
Writing is a challenge for many autistic students because it involves coordination, muscle strength, motor planning, language skills, organization, and sensory issues
As difficult as it can be for children on the Spectrum, there are some ways to improve handwriting skills for those with autism. 
This Pack includes 2 amazing products to help parents and teachers build  and improve your kids motor skills:
GENIUS BALLS (2PCS) + ERGONOMIC TRAINING PENCIL GRIP (3 PACK) - TWO FINGERS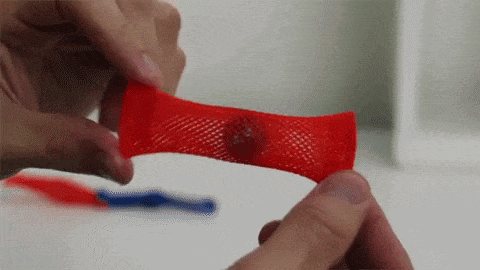 These Genius Balls are fun toys that help build strength in the hand as they squeeze and bend them during play. This exercise helps get fingers squeezing, thumbs stretching and hands ready to write.
"Warming up" the hands with this fine motor activities before handwriting practice can be a great way to help boost performance and self-confidence, too.
Features: 
Fine motor training 
Strength and warm up your child's fingers.
Engages hands in tactile exploration
Provide an outlet for fidgeting
Filter out excess sensory information while promoting concentration and focus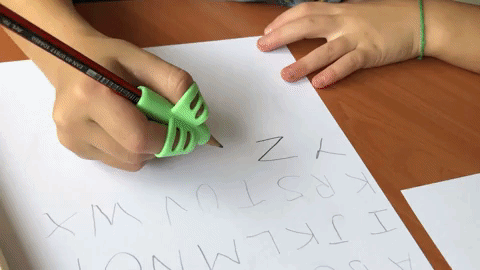 This Pencil Grip improves handwriting, helps to give more control, and reduces hand fatigue that comes with writing the wrong way.
Without the right amount of sensory feedback and stimulation, these kids often struggle with things like knowing how much pressure to use. This pencil grip can help prevent skin irritation and blisters, and discomfort that might come from pressing too hard with a pencil.
KEY FEATURES: 
Ergonomic
Works on lefties too

Soft, flexible.

Comfortable & Easy to hold.

Eco-friendly silicone.

Latex-free material. 

Safe & Tasteless

Recommended ages: 3 to 12 years old
.*Due to Covid-19 you may experience shipping delays. We apologize for this inconvenience.*
Awesome
I bought these for my son, he loves them! great product for kids who has autism. They actually help with his handwriting
Lovely item
These are so cute and useful. Got them for my grand kid who has autism and he love them. It encourages him to write.
Perfect!!!!!!!!
I recommend these for any preschool kids who need to learn proper writing skills form.
LOVE THEM
My daughter loves all the different colors These were the exact thing my child needed to improve his handwriting skills!! They are of excellent quality
INCREDIBLE
These have helped my special needs kiddos to learn to hold their pencil correctly while doing their schoolwork