Who Said Potty Training Had to be Messy?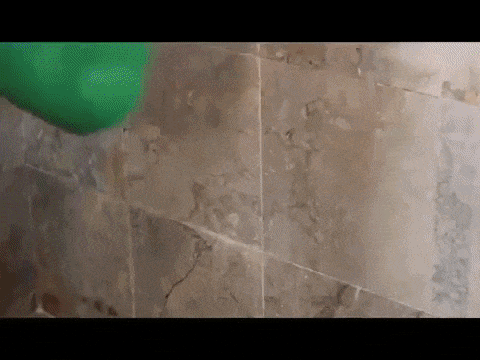 Potty training is an important process to learn, yet it can be messy and unpleasant for some parents. Make this mandatory and developmental event fun for your little one with the fun target that spins.
Providing a fun method for achieving goals will make good habits stick forever.
Our Training Pee-Toad can be easily attached to any wall with a hook, or with the suction cups that come with it. Can also be simply placed against any flat wall.
Put the potty in an accessible area while he plays, and encourage him to sit on it at regular intervals.
KEY FEATURES 
Perfect for boys between the ages 1 and 6 years.

Bright colored urinal froggy shape is perfect for little boys.

Adjustable height.
Removable bowl, easy to clean and hygienic.

Super suction cups, stick to tiles, firm and reliable.
Portable hook, easy to install
Tips for training boys to Pee Standing Up!
Before you teach boys to pee standing up, during toilet training they should be taught to pee sitting. 
Let him watch and learn: Toddlers learn by imitation, and watching you use the bathroom is a natural first step.
Buy the right equipment: Most experts advise buying a child-size potty (Training Pee-Toad), which your toddler can claim for his own and which will also feel more secure.
Help your child get comfortable with the potty: Let your child get used to the idea of using the potty. Start by letting him know that the potty is his very own. 
You can personalize it by writing his name on it or letting him decorate it with stickers. 

If your child has a favorite doll or stuffed animal, use it for potty demonstrations. Most children enjoy watching their favorite toy go through the motions, and your child may learn more this way than from you telling him what to do.
*Note for UK / IRELAND: The destination country will require duties and taxes to be paid. The responsibility of the duty and tax charges lies in the hands of the end customer. Unfortunately, we do not have control over this matter, so we can not estimate nor control it.
Great product
My son is 2 and he loves this! We've only been using it for a day and so far he's getting the hang of it. I like that it has suctions but it would be nice if it also had hooks for the wall.
Recommend it
Cool urinal! Our first experience. Already tried. my son liked it.
thumbs up
The product fits my expectations and delighted my son who enjoyed it a lot.
He's super active so this thing is awesome
I've been trying to potty train my son off and on now for almost a year (he's almost 3). I've tried the stand alone potties, the ladder style seats, and the seats you set on your toilet, and nothing has really worked for him. He's super active so this thing is awesome! When he has to go he can just walk up, pull his pants down, go, and done!
Our little guy likes it.
Out little guy seems to love this. We're working on potty training (almost 2.5 yr old) and he's definitely taken to using this.
This was a lifesaver for us!